Air Filter Replacement Service in Gilbert, AZ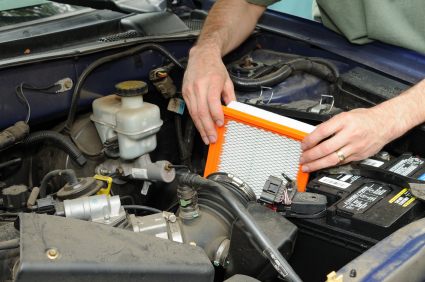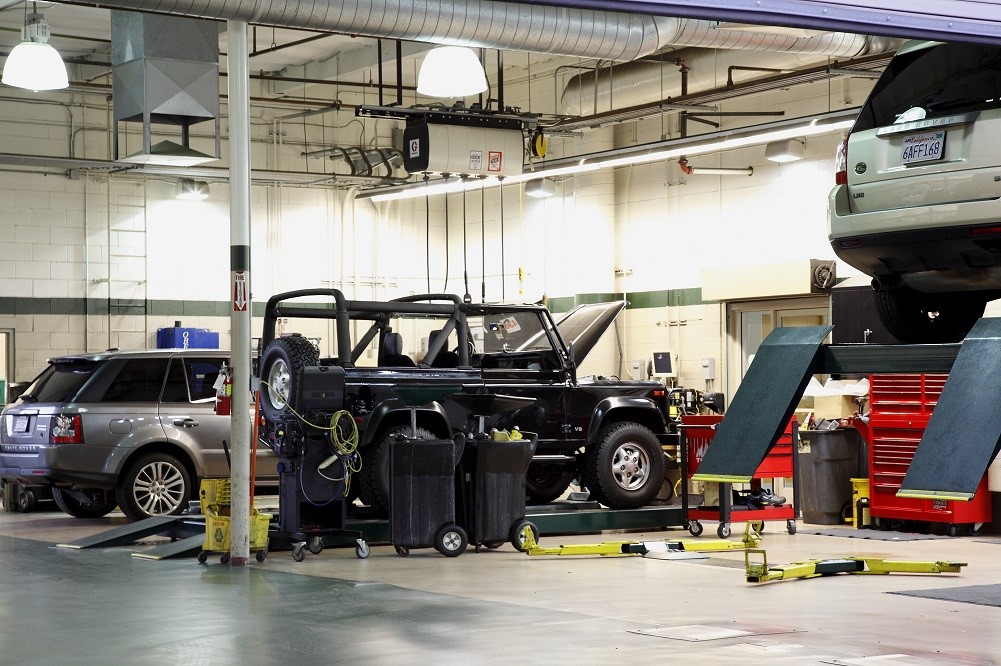 Keeping your vehicle running for years on end isn't impossible, it just requires a bit of diligence. We'd like to help you maintain your vehicle's health, which is why our Service Department at Berge Mazda wants to offer you a reminder not to neglect air filter replacement service. Not only will this keep your engine healthier for longer, but it will save you money in the long term!
What is an Air Filter?
While you might think that the air filter is part of your climate control system, the one we're referring to plays an arguably even more important role in your vehicle. This critical piece is placed in such a way that when your engine draws in air to complete the combustion process, a host of bugs, dirt, and other gunk isn't also drawn along with it. Much like a screen door, it allows proper airflow to occur without bringing in other undesirable things from outside. However, eventually your air filter will have done its job well enough that it's become full of all the particles it stopped from entering your engine. It's at this point that you'll find yourself needing a fresh one.
Replacement Timeline
If you're eager to keep your vehicle in good shape, then we'd suggest that you try to replace your filter somewhere around every 30,000 miles, depending on driving conditions. Of course, the best recommendation you'll receive is found right in your owner's manual, so be sure to consult that for the most accurate prescribed timeline. If you do end up waiting too long to replace your filter, your engine will no longer be able to burn fuel as efficiently. Your MPG will lower, and you might even notice unburnt, black exhaust exiting your vehicle's pipes. If you let this continue too long, your engine could eventually sustain permanent damage. We'd suggest that you avoid these issues entirely by scheduling an appointment at Berge Mazda.
Service Tools
Before you come in, we'd like to also walk you through all of the great resources we provide through our online Service tab. For instance, you can use the Ask a Tech form to chat directly with one of our expert mechanics. You can send them specific questions about your model, the answers to which might not be easily found online. We'd also suggest you sign up for Safety Recalls to ensure that you know if your manufacturer has located any improvements that need to be made to your vehicle. Finally, don't forget to take a look at our Service Specials in case there are any pertinent discounts available.
Treat your vehicle right by coming into Berge Mazda for air filter replacement service in Gilbert, AZ! If you have any questions, you can contact our service team at 833-265-3846.
Service Hours
833-201-4306
| | |
| --- | --- |
| Monday | 7:00 am - 6:00 pm |
| Tuesday | 7:00 am - 6:00 pm |
| Wednesday | 7:00 am - 6:00 pm |
| Thursday | 7:00 am - 6:00 pm |
| Friday | 7:00 am - 6:00 pm |
| Saturday | 7:00 am - 5:00 pm |
| Sunday | Closed |
Testimonials
GOOGLE
3-19-2020
GOOGLE
3-13-2020
"They know customer service"
DEALERRATER
3-6-2020
GOOGLE
3-5-2020
GOOGLE
3-5-2020
GOOGLE
3-4-2020
GOOGLE
3-3-2020
GOOGLE
3-1-2020
GOOGLE
2-28-2020
GOOGLE
2-23-2020
GOOGLE
2-21-2020
GOOGLE
2-20-2020
GOOGLE
2-20-2020
GOOGLE
2-19-2020
GOOGLE
2-19-2020
GOOGLE
2-18-2020
YELP
2-16-2020
GOOGLE
2-15-2020
GOOGLE
2-15-2020
GOOGLE
2-13-2020
GOOGLE
2-8-2020
GOOGLE
2-7-2020
GOOGLE
2-4-2020
GOOGLE
2-4-2020
GOOGLE
2-4-2020
GOOGLE
2-3-2020
GOOGLE
2-1-2020
YELP
1-30-2020
GOOGLE
1-24-2020
YELP
1-20-2020
GOOGLE
1-17-2020
GOOGLE
1-17-2020
GOOGLE
1-13-2020
CARGURUS
1-12-2020
GOOGLE
1-12-2020
GOOGLE
1-12-2020
GOOGLE
1-10-2020
GOOGLE
1-7-2020
GOOGLE
1-7-2020
GOOGLE
12-24-2019
GOOGLE
12-23-2019
GOOGLE
12-19-2019
GOOGLE
12-19-2019
Read More