Battery Test and Replacement in Gilbert, AZ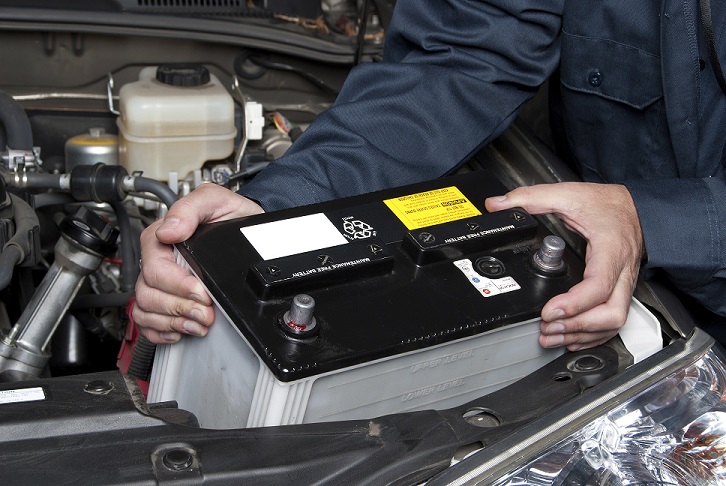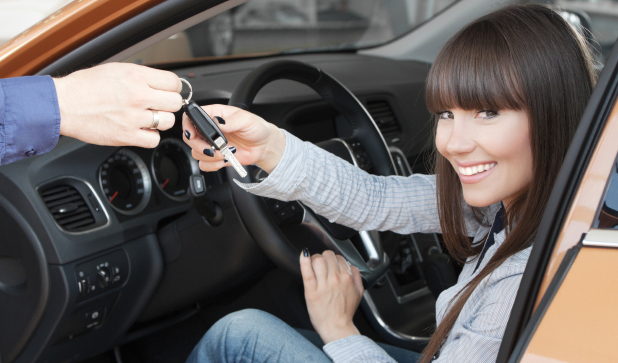 If there is one thing your vehicle cannot function without, it's a battery. As much as we would like it to last forever, the inner equipment within our vehicles does wear away over time and ultimately need replacing, and that's why we at Berge Mazda are here to help. If you believe your battery is not performing at an optimal level or may even possibly need a replacement, then keep reading to see how we can help.
Timeline
If you've never worked with cars before, you might be wondering how you can tell when it's time to take a look at your battery. In general, it is good practice to check on your battery every three to five years just to see if it needs maintenance. That is because most batteries tend to reduce in effectiveness once they hit the three-year mark. Your car battery is just like the battery inside your TV remote or phone - it wears away over time and eventually will need replacing! Your timeline may alter slightly when you take into account the climate you live in, the terrain you typically traverse, the type of fuel you use, and your driving style. If you have any specific questions about this timeline, just use our handy online Ask a Tech form to get in touch with one of our service technicians. And remember - it is always a good idea to check your owner's manual for additional information!
Warning Signs
If you're not sure of your battery's timeline but you're starting to see some of the following warning signs, it might also be a good time to inspect your battery. First and most obviously, if your car seizes up on the highway and you need a jump start to get it going again, that is a surefire sign that your battery is at very low functionality and likely needs a replacement. Other, more subtle signs include if your car makes a clicking noise when you attempt to turn it on, and if it is taking longer in general to start up. If you also notice that the other electronics in your vehicle are not working properly, including your headlights, display screens, and more, this could also be a sign of a battery problem since they are all also connected to your battery.
Test and Replacement
Once you bring your car in to be inspected, our expert team will get to work right away so you can get on with your day. Our Service Department will put your battery through an electrical system test in order to determine if it needs a replacement. If you do end up needing one, not to worry! We have an in-house Parts Department that can easily swap your battery out with our stocked inventory of parts. Then, it's just a matter of the service team removing your old battery, cleaning your battery terminal, and prepping for the installation of the new battery. While we do this, we invite you to relax in our waiting room. Or, run some errands and come back when your vehicle is all finished. If you'd prefer to set up a specific time to come in and get your servicing, you can use our online Schedule Appointment button under the Service dropdown of our website. And, don't forget to check out our frequently updated Service Specials so you can line your pockets with some extra cash!
If you believe your vehicle needs a battery test and replacement in Gilbert, AZ, don't hesitate to bring it to our location at Berge Mazda. Our friendly service technicians are happy to help anytime!
Service Hours
833-201-4306
| | |
| --- | --- |
| Monday | 7:00 am - 6:00 pm |
| Tuesday | 7:00 am - 6:00 pm |
| Wednesday | 7:00 am - 6:00 pm |
| Thursday | 7:00 am - 6:00 pm |
| Friday | 7:00 am - 6:00 pm |
| Saturday | 7:00 am - 5:00 pm |
| Sunday | Closed |
Testimonials
GOOGLE
6-29-2020
YELP
6-29-2020
GOOGLE
6-28-2020
GOOGLE
6-23-2020
GOOGLE
6-19-2020
GOOGLE
6-13-2020
GOOGLE
6-12-2020
YAHOO
6-10-2020
YELP
6-10-2020
GOOGLE
6-3-2020
GOOGLE
6-3-2020
GOOGLE
5-31-2020
GOOGLE
5-29-2020
GOOGLE
5-29-2020
GOOGLE
5-26-2020
GOOGLE
5-18-2020
GOOGLE
5-10-2020
GOOGLE
5-6-2020
GOOGLE
5-4-2020
GOOGLE
5-2-2020
GOOGLE
4-30-2020
GOOGLE
4-29-2020
GOOGLE
4-29-2020
GOOGLE
4-27-2020
YELP
4-22-2020
YAHOO
4-22-2020
GOOGLE
4-12-2020
YELP
4-11-2020
GOOGLE
4-9-2020
GOOGLE
3-19-2020
GOOGLE
3-13-2020
"They know customer service"
DEALERRATER
3-6-2020
GOOGLE
3-5-2020
GOOGLE
3-5-2020
GOOGLE
3-4-2020
GOOGLE
3-3-2020
GOOGLE
3-1-2020
GOOGLE
2-28-2020
GOOGLE
2-23-2020
GOOGLE
2-21-2020
Read More