Pick Up Drop Off Service at Berge Mazda near Phoenix, AZ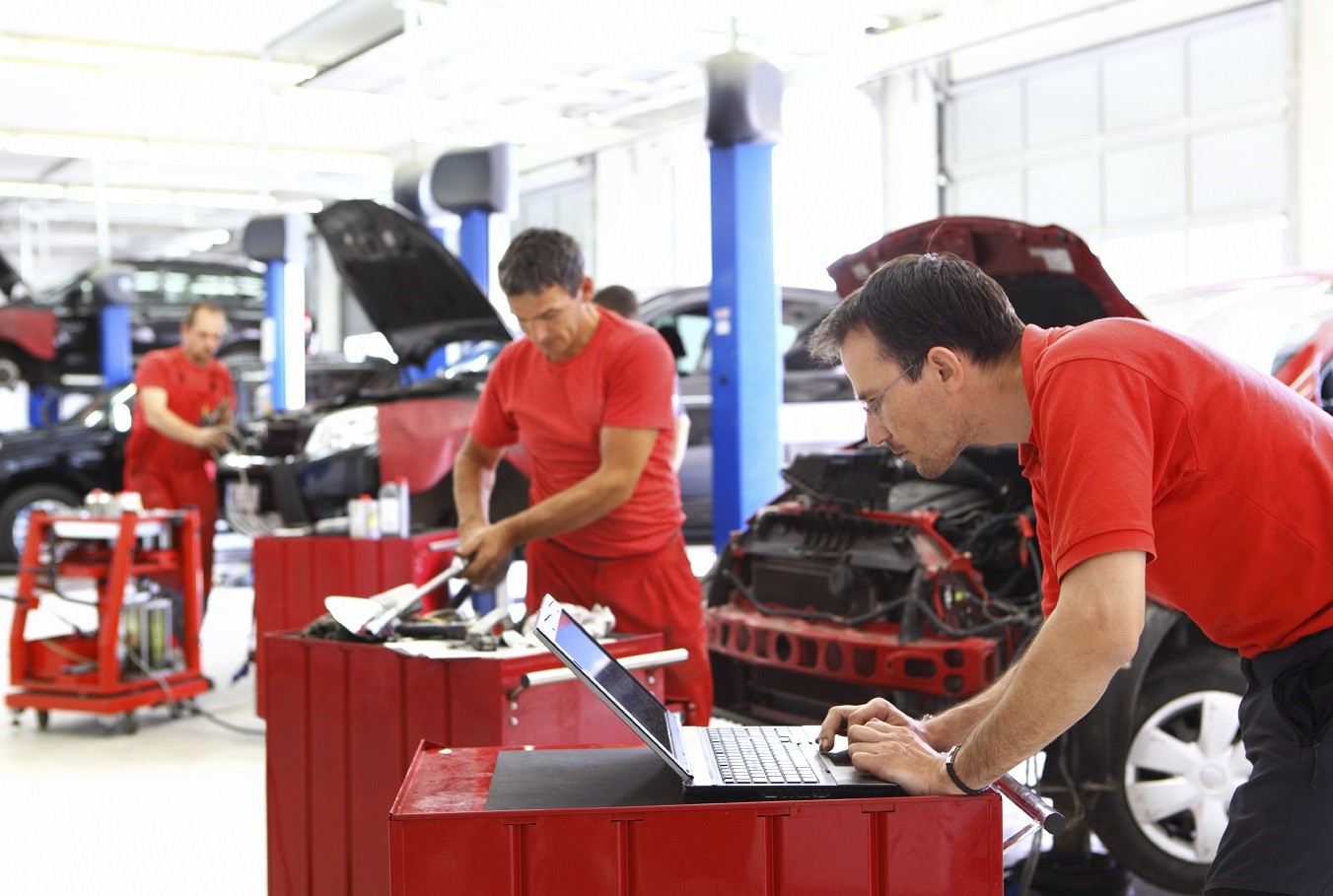 Service Hours
833-201-4306
| | |
| --- | --- |
| Monday | 7:00 am - 6:00 pm |
| Tuesday | 7:00 am - 6:00 pm |
| Wednesday | 7:00 am - 6:00 pm |
| Thursday | 7:00 am - 6:00 pm |
| Friday | 7:00 am - 6:00 pm |
| Saturday | 7:00 am - 5:00 pm |
| Sunday | Closed |
We at Berge Mazda believe that your vehicle faltering shouldn't be an obstacle that you need to climb over and accomplish among your other responsibilities. That is exactly why we provide our pick up and drop off service for your utmost convenience. This way, you can carry on with your day-to-day tasks without having to worry about making time for your vehicle getting back to optimal form. Just give us a call at 480-833-0001 to schedule an appointment!
How Does the Pick Up Drop Off Service Work?
Why waste your time bringing your ride down to our service bay when we can pick it up for you? We make the process easy so you can have a streamlined experience with us here at Berge Mazda. First, you can give us a call to schedule a time slot that you would like us to stop by. All that you have to do is let us know your location! After that, we will pick your vehicle up in a timely manner and bring it right back to our headquarters to get your service procedures taken care of. Once that is taken care of, we will wash your automobile so it can be returned looking good as new. You can even pay over the phone so you don't have to set foot outside of your home!
Regular Procedures
While we are on the topic, let's mull over the specifics of scheduled maintenances so you know when you should give us a call to swing by. If you are looking for an oil change, you should get in touch with us every 3,000-5,000 miles to make sure that everything is running optimally beneath the hood. If your tires haven't been gripping the pavement like they used to, you should definitely contact us for a tire rotation every 5,000-6,000 miles. That is exactly why we suggest you group your services together so you can kill two birds with one stone. Of course, if you need any replacements, we have an abundantly-stocked Parts Department filled with all of the essentials.
Tools
If you thought we made things easy by picking up your car for you, then you will definitely appreciate the online tools we have implemented to help expedite the process. Everything you need is under the Service dropdown at the top of your screen. There, you will find the Ask a Tech form that puts you in touch with our expert mechanics in case you have any questions or concerns. We also have all of our specials listed there too so you can take advantage of the money-saving benefits that are constantly being updated. Keep in mind that all of our pickups are done by appointment within a 15-mile radius and we also offer rental cars starting at $35 per day!
If our pick up drop off service at Berge Mazda near Phoenix, AZ, sounds perfect for your busy schedule, give us a call! We will get your vehicle taken care of so you can get back on the road with the peace of mind you deserve. You can find Berge Mazda at 385 Baseline Road in Gilbert, AZ!
Testimonials
GOOGLE
6-29-2020
YELP
6-29-2020
GOOGLE
6-28-2020
GOOGLE
6-23-2020
GOOGLE
6-19-2020
GOOGLE
6-13-2020
GOOGLE
6-12-2020
YAHOO
6-10-2020
YELP
6-10-2020
GOOGLE
6-3-2020
GOOGLE
6-3-2020
GOOGLE
5-31-2020
GOOGLE
5-29-2020
GOOGLE
5-29-2020
GOOGLE
5-26-2020
GOOGLE
5-18-2020
GOOGLE
5-10-2020
GOOGLE
5-6-2020
GOOGLE
5-4-2020
GOOGLE
5-2-2020
GOOGLE
4-30-2020
GOOGLE
4-29-2020
GOOGLE
4-29-2020
GOOGLE
4-27-2020
YELP
4-22-2020
YAHOO
4-22-2020
GOOGLE
4-12-2020
YELP
4-11-2020
GOOGLE
4-9-2020
GOOGLE
3-19-2020
GOOGLE
3-13-2020
"They know customer service"
DEALERRATER
3-6-2020
GOOGLE
3-5-2020
GOOGLE
3-5-2020
GOOGLE
3-4-2020
GOOGLE
3-3-2020
GOOGLE
3-1-2020
GOOGLE
2-28-2020
GOOGLE
2-23-2020
GOOGLE
2-21-2020
Read More